Do you want to know more about the Vortex Rotary Axis? Our Mechanical Engineers, Daniel and Johann are here to explain what it is, how it works, what it includes, what it can produce, software, other supporting features, and more.
For more information on the Vortex Rotary Axis, watch the full video linked below. Make sure to subscribe to our YouTube channel for more Vortex Rotary Axis videos.
Link to video: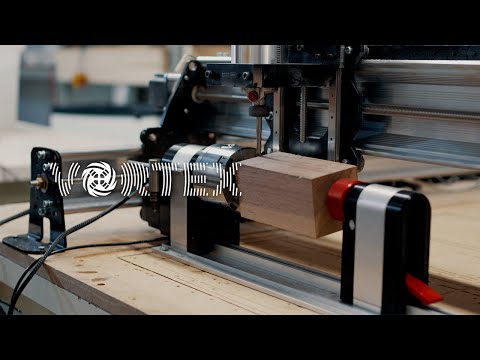 Our YouTube channel:
This product will be available for pre-order on June 1, 2023, at 1PM Eastern Standard Time. Check out our product page linked below for more information.
Vortex Rotary Axis Product Page: