Hi, first time poster and Longmill owner:)
I saw that Sienci Labs had a contest to win some stuff do i thought id stop in.
I reglarly post my projects on Instagram and occasionally on Facebook so to prevent double posting on those venues and to enter the weekly contest I'll post some of my stuff here if thats ok.
Ive attached some pictures of a Kubb game I nade for my son and daughter. I used the Longmill CNC to create the design on th e King.
Its a great outdoor game and we had a lot of fun playing it when the kids were home last summer.
Heres a link to a video of the Longmill cutting the design on the King.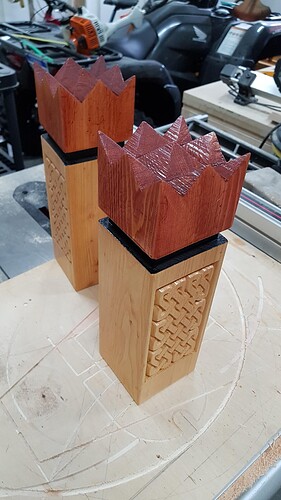 I have a few more pics but as a new member, i could only upload one.
There more pics in my Instagram post if anyone's interested.