WEEKLY REVIEW
Well, Fall is in the air here in beautiful downtown Ottawa. If you are looking out your windows at the same seasonal changes, maybe you will be inspired to use your Mill to create and post your Hallowe'en projects. In the meantime, here are a couple of outstanding projects posted in the past week.
Standout Projects
Russ @Rusty_golfer showed us his remarkable sailing ship cribbage board. The level of detail is a tribute both to Russ's skill and the capabilities of the Long Mill. Russ mentioned in the thread that he plans to do other similar designs and is anxiously awaiting the Sienci LaserBeam to enable even more possibilities. I, for one, am really looking forward to future projects, Russ.
André @aarseneault posted his first attempt at an inlay. I hope that we can look forward to many more.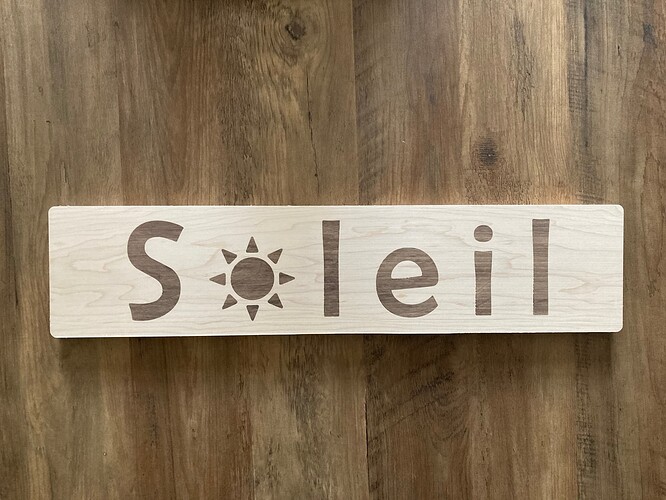 Interesting and Helpful Discussions
Lonnie @Swinly posted a question about re-establishing X0Y0 after a mishap. Since many of us will likely experience something similar at some point or another, I hope that Lonnie is not embarrassed by my highlighting his question here. Since I was involved in the discussion - and got the solution all wrong - my thanks to Paul @paullarson for setting me straight and helping Lonnie at the same time.
Brand new user David @Davek posed a question asking for help in deciding on CAD/CAM software. The resulting discussion pointed him to information on the Sienci site, as well as some excellent advice from Bill @Bill.
Company Updates
The big news from the team at Sienci this week was that limit switches in the form of inductive sensor kits are now available in the Sienci store.
https://sienci.com/2021/10/01/inductive-sensor-kit-now-available-on-our-store/