Okay, it's finally done. Ran out of grey filament, but we got the job done. Turned out to be a bit of a pain to wire up with some stiff, old wire I've had stashed for a while.
I mostly did this because my vacuum system is enclosed in the base, so I wanted a convenient switch for it. And of course raspberry pis don't have a power switch, so that and the e-stop are nice too.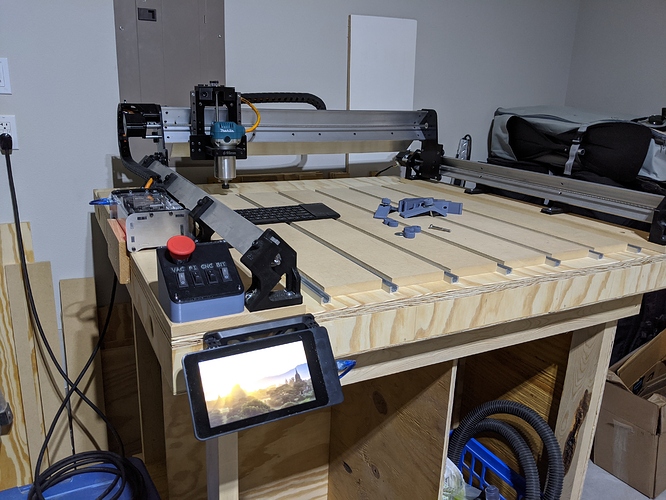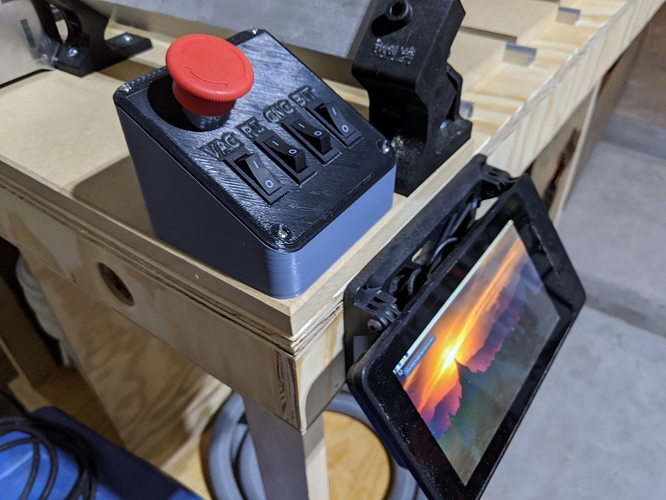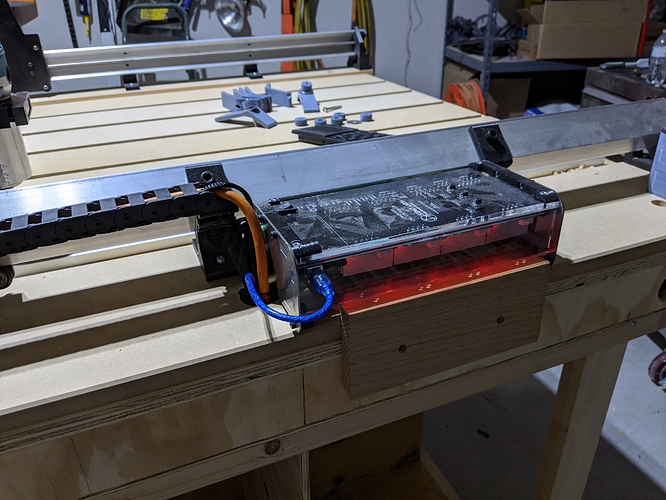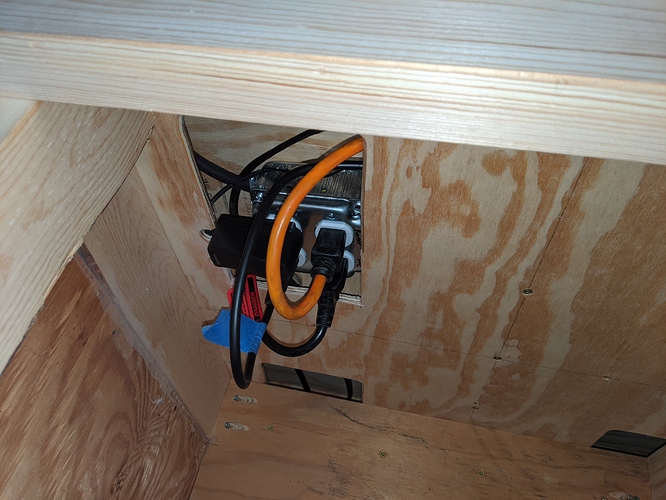 As promised, links to the switches:

The files for the box are share in OnShape. I'm considering putting the stls on Thingiverse, but right now I can't be arsed.