Now that my LongMill seems to be behaving itself, I can start working towards doing the wasteboard. I did a quick proof of concept on a 4x4x1/2 piece of MDF (my actual wasteboard is 3/4" thick).
I did a quick grid of 1/4" diameter x 1/4" deep pockets for accurate placement of the next stage. I then drilled out the holes with a 9/32" drill to make them large enough to take the anchors / tee-nuts for 1/4x20 bolts.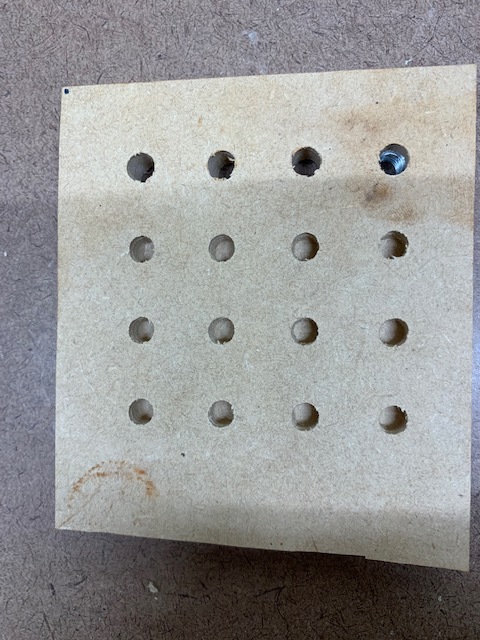 With the through holes drilled, I used a spade bit on the bottom to allow the anchors to be flush once they've been pounded in. I think I need to drill slightly deeper on the real board, but it works approximately as I thought it would.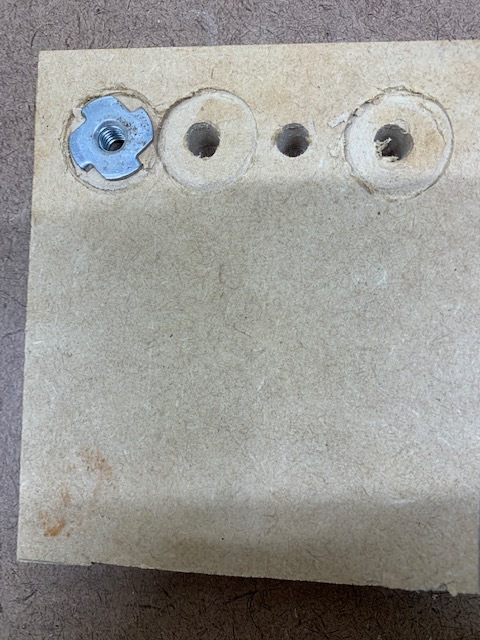 The real wasteboard will have a grid of 64 anchors at 4" intervals. I anticipate that the CNC portion won't take more than about 15 minutes based on the time it took to do this grid of 16 anchors. The remainder of the process will take quite a bit longer than that…