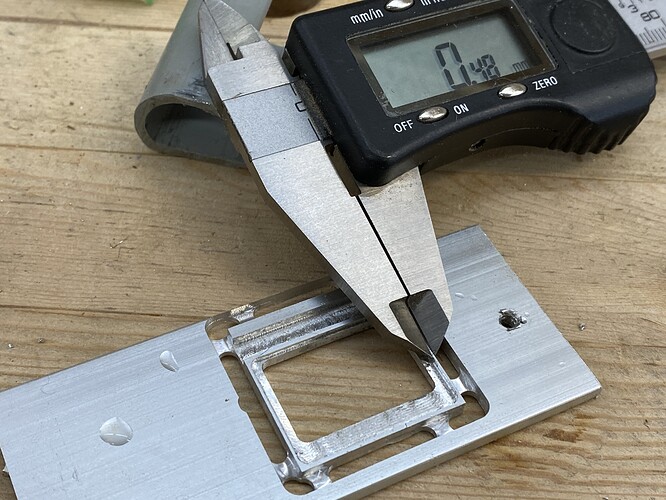 So I've been working on this customized synth for a few weeks. I'd already completed most of it before I bought my used MillOne a couple weeks back. But there were two things I wanted to mill out of aluminium bar if I could. One was of course the "Arturia" logo, the other was a tiny OLED screen mount which was too finicky to make by hand.
The logo was my first attempt so it's a bit rough. I used a flat 1.89mm but I got melting on the bottom of the letters. The little screen holder I setup with a 2.98mm flat end mill and that milled great .
I've got some parts on order with Sienci to increase the Y axis, possibly to 700mm adding two supports. My next project is on the bench and is using the MillOne for a lot of the wood and metal parts.
I have to tile my work as the pieces are bigger than the MillOne work size, but as the actual stock doesn't fit in the MillOne box I had to cut out large holes in the mdf at both of the cabinet sides. So the MillOne looks super ugly now, but works great!