I used the LongMill to cut a Celtic weave pattern onto a tanged ellipse that I let into an oak slab table top that I' building for a client. I also used the Longmill to cut all the components of the table.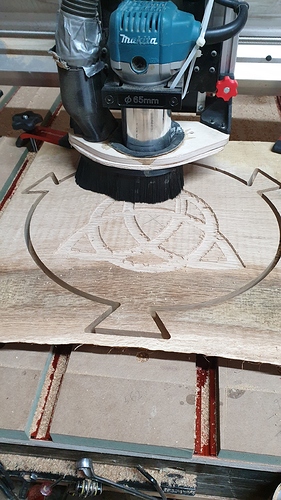 The versatility of the Longmill allows for real imaginative shapes to be cut for the different components. It also allows me to use up odd shaped timbers that I have scattered around the workshop.
The wheels on the Longmill bench allow me to mill long table top slabs with little hassle!