I used my Longmill to engrave the lid of a wine box for my son's wedding. Since this was my first project, this photo is a sample I ran to ensure it would work before doing the actual box lid.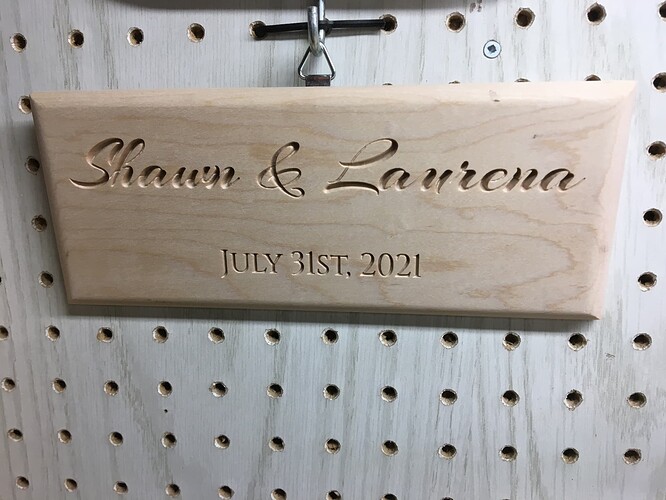 Then I made a new house number sign
And I recently made this rustic sign to hang on my RV while camping. It done on a slice of log cut on my bandsaw. 'Away from home port' is a link to my Navy days.