Good morning all, this is going to be my first post here.
Just ordered a 30x30 longmill and I'm super excited to get going into this new world of making. I've been working in the tool and die industry here in Canada for 20yrs and I've been deep into the 3D printing world for about 3 years. So my hope is CNC carving will be a good progression for me.
Anyway, now the intros are over. Let's get to building my table. From what Ive read, keeping the table top flat is very important. So my plan is to build a torsion box out of 3/4 MDF. All internal stretchers will be cut so they can seat together.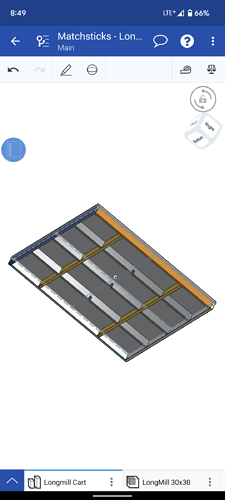 One question for all those that have a built longmill sitting on a table. At this point my plan is to build a table 48 in x 48in. ( Size constraints in shop). Did you center the longmill on the 48inx48in top or did you move it to the side to make room for the stepper motors and drag chain?