I've not gotten a Longmill yet, but plan to. I currently have a Shapeoko 3XL and a Sculpfun S10 laser module attached to it. It works quite well when plugged in to the PWM port on the Carbide 3D control board. Unfortunately, the control board only puts out 5V PWM max and the Sculpfun module can take up to 12V. The Longmill also puts out 5V PWM, so I'm going to have the same issue on that machine. Someone recommended that I get a logic board that would convert the 5V PWM to 12V. I have tried that, but it doesn't work as I'm expecting. The laser stays on all the time and is not PWM controlled at all, from what I can tell. The image shows the board that I put between the PWM output from the CNC control board and the laser.
This is how I wired it:
1- PWM GND from control board
1+ PWM positive from control board
VCC: 12V+ from laser power supply, 12V+ to laser
GND: GND from laser power supply, GND to laser
o1: PWM signal to laser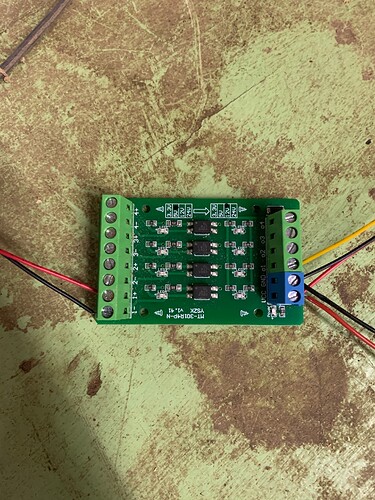 Do you see any problems or reasons it's not working?
Thanks!