I unabashedly "borrowed" the design concept for this left-shaped jewelry box from Blake Weber, a popular YouTuber. Blake was kind enough to give me permission to use it for some boxes I want to make as gifts for family members and close friends.
Being the CNC newbie I am, I managed to code in some erroneous toolpaths, resulting in some mistooling at the perimeter. But I learned quite a bit from that experience which will be put to best use when I go to make the next one.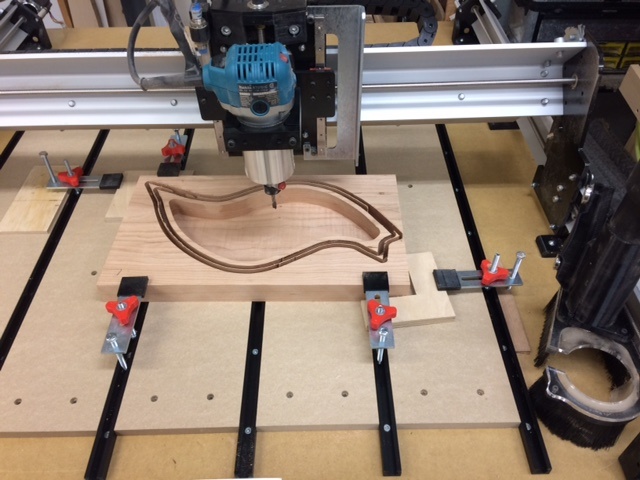 This photo shows the second screw-up: inadequate clamping, which in turn allowed the wood to shift. Fortunately for me, I believe it only happened at the very end of the job, so I think I can resurrect this part by making the lid for it conform to my coding error (described in the preceeding paragraph).
The great thing about this is that I learned so many things from doing what is my most complex piece to date.
Marty from Kingston, ON, Canada