Hi everyone, I got my LaserBeam setup a few months ago now and while it works, I'm having a hard time getting my workflow dialed in. I had been running a "5W" banggood laser for over a year and had my process dialed in. One big piece is that the banggood featured a single button which put the laser in a very low power mode for setting zero.
I am running CNCJS on my longmill from a RPi connected to the USB. When I try to use the software to turn on the laser at the lowest power it still burns my material after a few seconds.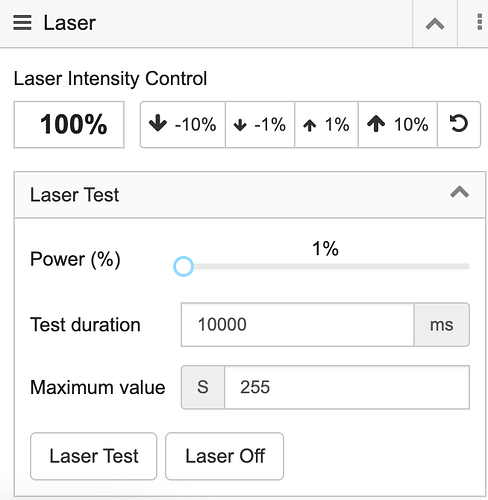 I am using the same S value of 255 in Lightburn, it seems to work … okay. Any advice on this? Do I need to abandon CNCJS? It works super well for CNC tasks and worked pretty well with the old laser, but I am having a hard time using the software for setting zero and damaged an expensive work piece so would like to figure it out. @ikenna.ofoha any advice?