Get ready for another LaserBeam Live! Join Ikenna on Thursday, August 3, 2023, at 8 PM EST.
In this session, Ikenna will explain and demonstrate the usage of the offset tool in gSender. Additionally, he'll show how to access the resource page to download and create the LaserBeam and Vortex mount. Furthermore, Ikenna will conduct measurements and tests on the Router mount offsets and generate specific offset values corresponding to different router mount sizes and laser mount orientations.
As well, he will be hosting a Q&A session. So ask questions and get live answers!
Link to Livestream: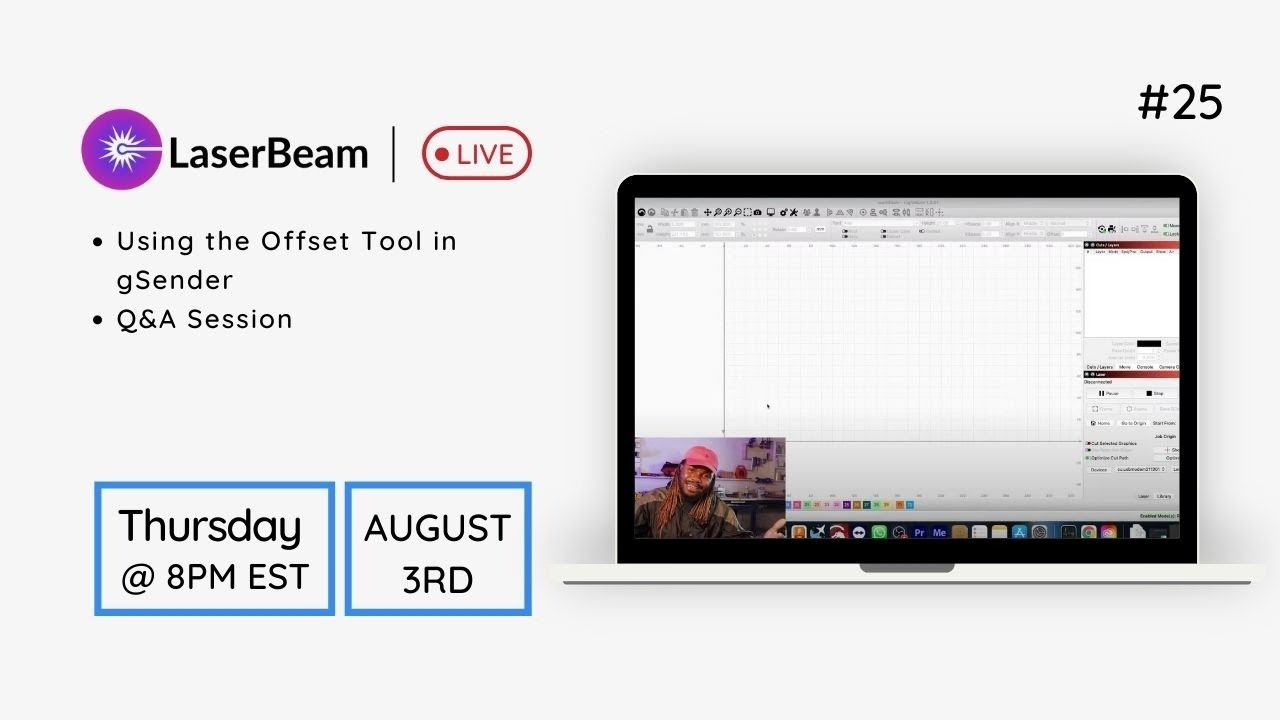 Set yourself a reminder and see you there!