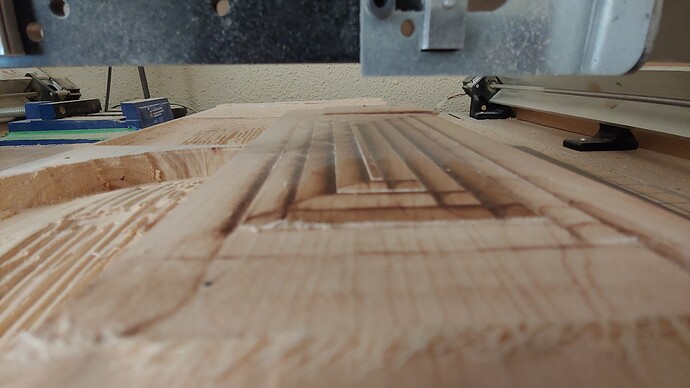 I have suddenly experienced a "stepping" issue with the levelling cut I made this morning. Hopefully the images can convey the problem better than i can explain.
Its taller in the centre, and steps down as the carve process proceeds to the outer edges of the carve. (I am using Carbide Create Pro, in which I draw a box around the carve area. The carving process in CCPro starts in the centre and makes progressive cuts outward to the boundaries.)
Notice the burn marks… Is it just the bit needs replacement? It is a cheap bit I found online. If its the bit however, what might account for the height variation?
Thanks for your advice!