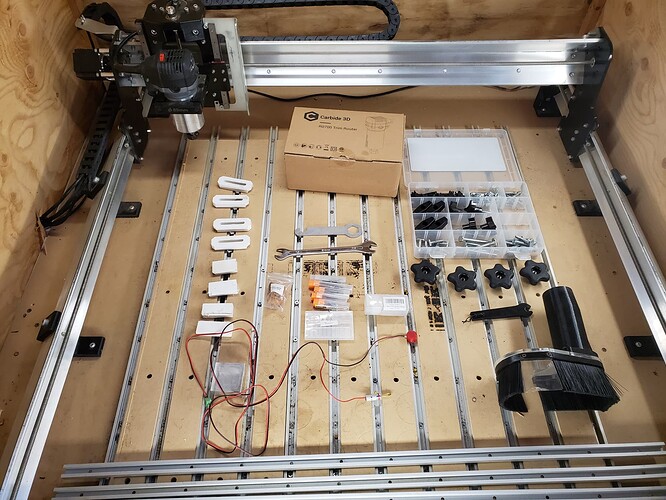 Longmill 30x30 for sale. Used Longmill with magnetic dust boot, touch probe, t-track table, Carbide Compact Router (This is the Makita trim router recommended by Scienci labs but with precision collets for cnc), surfacing bit and other end mills, Rigid shop vac, honeycomb table for laser, OD 2+ blue laser viewing windows, t-track clamp set.
This CNC is less than 7 months old and is in good condition. The CNC comes with an passable enclosure and table. You will need a truck to move this CNC. I paid $1,350 for the cnc, $80 for the router, $70 for the shop vac, $150 for the t-track and clamps, 50 for the laser acrylic, and $50 for the honeycomb table.
I need to get rid of this so I am selling it for $1400.
located in Vacaville, CA