I've made 2 rather simple improvements to the dust collection boot, which I'd like to share here.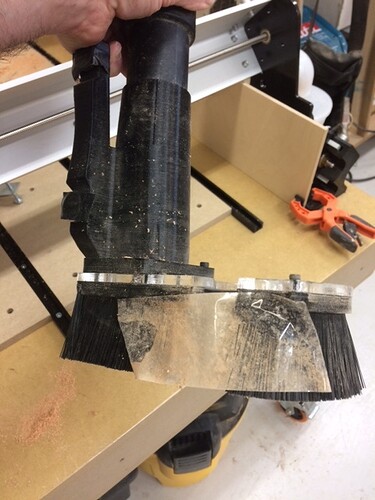 First off, there appeared to be too much suction loss at the opening in the back of the boot's sweepers, so all I do is put a piece of tape across that opening after I've positioned the boot. Easy peasy!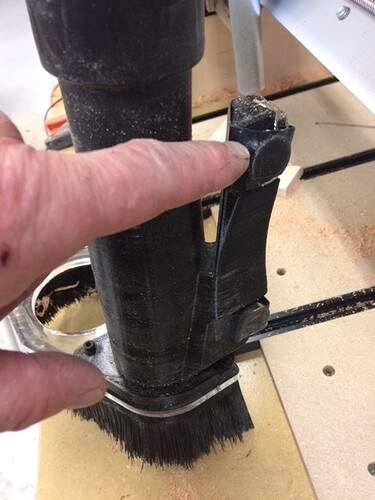 The other thing I noticed was that the boot was darned tough for me to remove, which I felt was caused by the extra-strong magnets on the boot. So I simply placed some electrician's tape around the two sets of them. That made it much easier to remove as well as to adjust the boot, while still providing plenty of holding power to keep the boot in place while in motion.
Thoughts?
Marty Schlosser
Kingston, ON, Canada