I'm currently looking to upgrade my X-Carve 500x500mm CNC and was looking for this Long Mill and very interested in getting one soon. Wished I can just purchase the parts and able to use my X-Carve electronics since they are almost identical.
I'm also looking for a possible upgrade to linear rails and since this is also a OpenSource CNC design, I looked on the CAD and see if it can fit a linear rail.
I did some mock-up on the X-gantry with linear rails. Here's some rendering.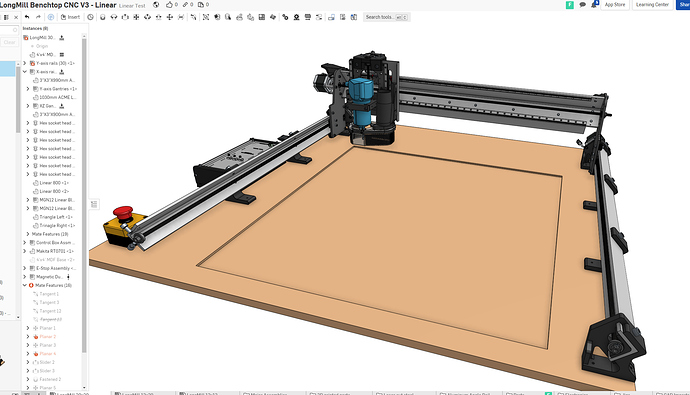 Probably gonna add manufacturing challenges for the triangle mount and drilling more holes on the L-Shape aluminum extrusions.
Also, this only works on the 3" angled aluminum and won't fit on the 2" on the Y-axis. It will need to be replaced by 3 inches too. Definitely add more parts but might benefit from more rigidity compare to the V wheels.
What do you think? It is worth it? Maybe V4.