Hey everyone. This video is a definitive guide on how to set up your Vortex Rotary Axis for carving. You will see us set some zeroes, explore the various work-holding options, and make some beautifully round stock and the whole works, so sit back and enjoy the show!
For more information, watch the full video linked below. Make sure to subscribe to our YouTube channel for more Vortex rotary axis video content.
Link to video: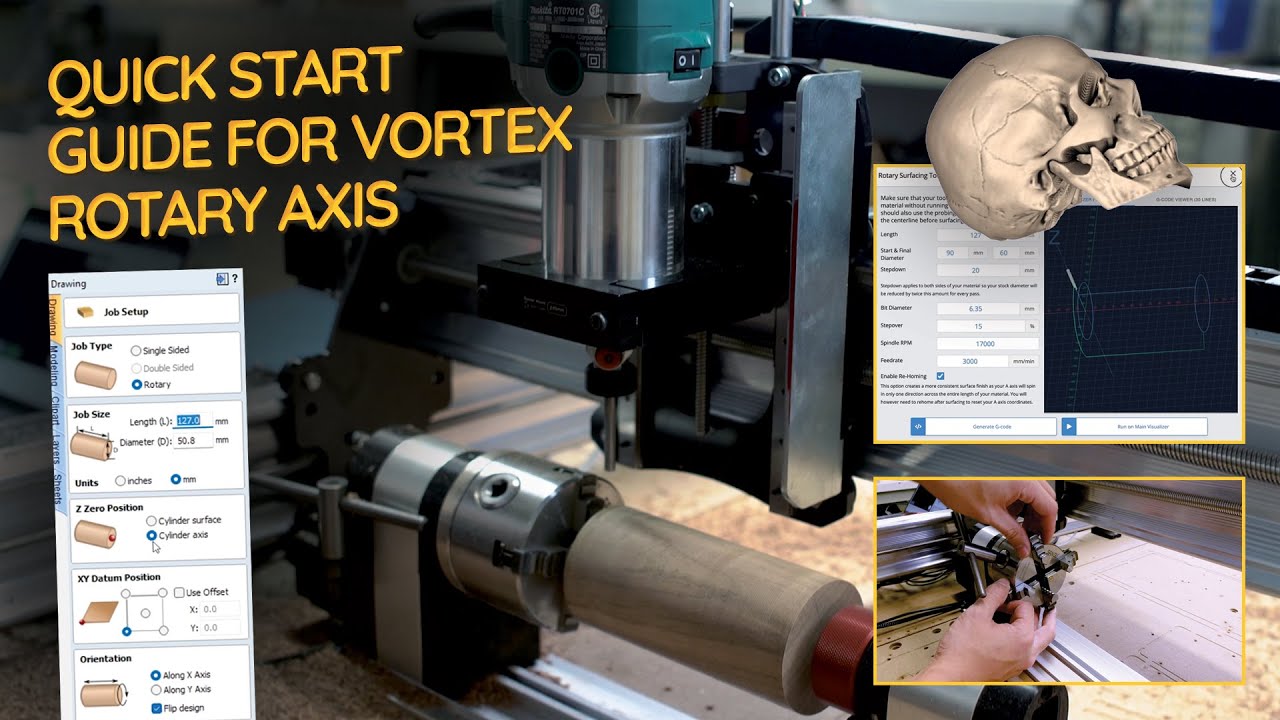 For written instructions, visit our Vortex unboxing/assembly page:
Order your Vortex Rotary Axis here:
We're here to assist you every step of the way during your Vortex assembly. Should you encounter any specific challenges, please don't hesitate to share them with us. Your feedback is invaluable as we continually strive to enhance the assembly process and ensure your experience is nothing short of exceptional.