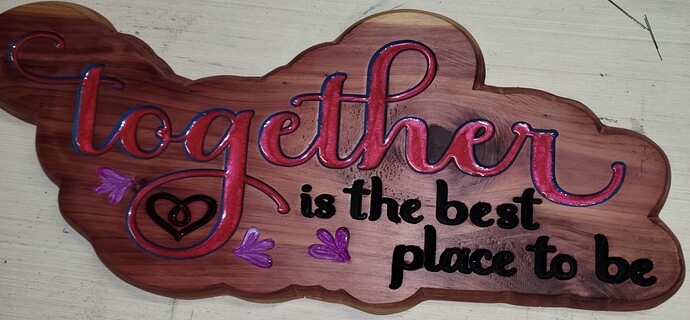 Hello again, so I'm dabbling in the epoxy/resin fill within my CNC work…this is only my 2nd attempt.
My first was a user failure. My questions resolve around tung oil and wood stain.
The next step I want to proceed with is a light sanding of the wood. The epoxy is recessed so I think I'm ok there.
However how does tung oil affect the epoxy…and when I stain the wood, do I have concerns about staining the epoxy…?