Here are two projects I've done where there is a raised line going across the X-axis. The pic shows it as fading in and out but that is because I have been sanding them before I decided to post and ask. They go all the way across and do not vary in height except line to line.
The other issue is for some reason it does not cut a straight line as it passes the start nodes. As I was posting the pics I noticed where it dips in is more on the top of the material than the bottom. Could that be flex in the bit from not fully loading it in the collet?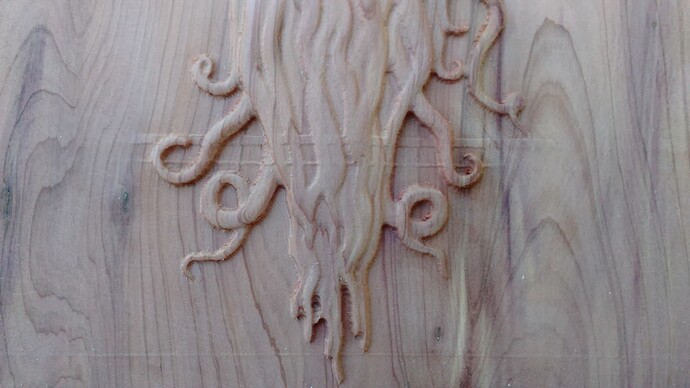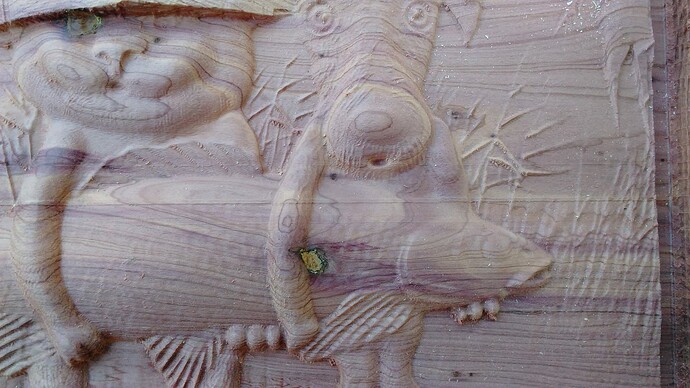 Any ideas? and thanks
Edit: Wanted to add that none of these issues show up in the simulation or on the vectors.