Hello!,
I am currently experimenting with Aluminium Composite panel on the Longmill.
Full thickness if 1/4"
2 sides of brushed Aluminium.
Did a test Cut with Carbide Create Aluminium Feeds & Speeds for 1/8 single Flute Aluminium (the one on the Sienci Web Store)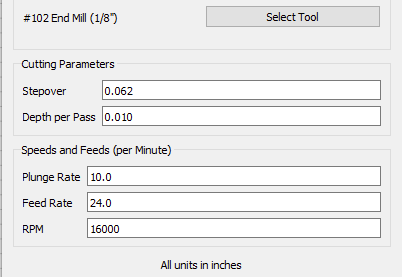 It was slow… But the parts looks nice…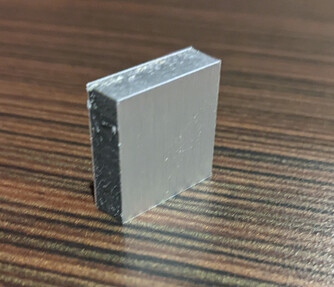 This is a 3/4 "by 3/4" test piece.
For a 20"x12" Home address with Black HDPE Letters (HDPE already Cut! Just waiting for Backdrop)
The thing, is that since there is just about 1/16 of aluminium, maybe i should have used plastics Feed and Speeds.
How to i deal with the fact that this as 3 layers?
Should I manage different Passes for the different layers with specific parameters?
Since the Speed and Feed were for Aluminium, when the cut was over, the bit was covered with plastic bits.
It was cleaned up easy with no issues, but mostly confirms that these were not great parameters for the "Plastics" part of it.
Any ideas? recommendations?
Thanks!