So I got my new longmill all set up did a couple of quick cuts and all is good.
I design a wasteboard a d start cutting. First pass is good. Second pass the through holes dont line up. So I restart from Zero and it does deep cuts.
I'm in need of some help. I have looked at the code with a visualizer, I have tried different programs, I even did the Microsoft turn off and back on again thing, with both the computer and the longmill controler.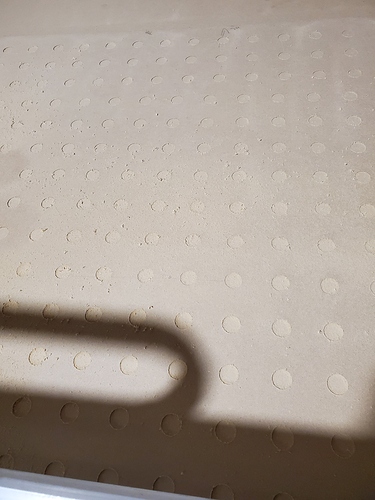 Then the start of the second pass it started to cut deep( the not so straight line)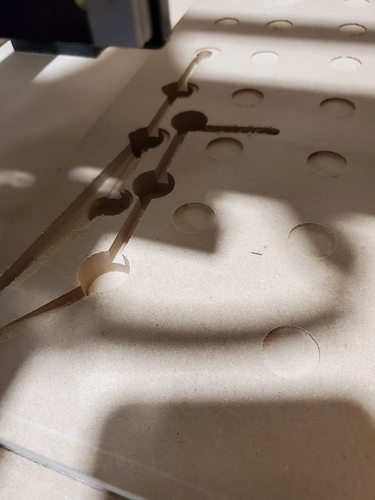 When I reset to Zero and try again it only cut deep. That would be the straighish line.
Any help would be greatly appreciated.