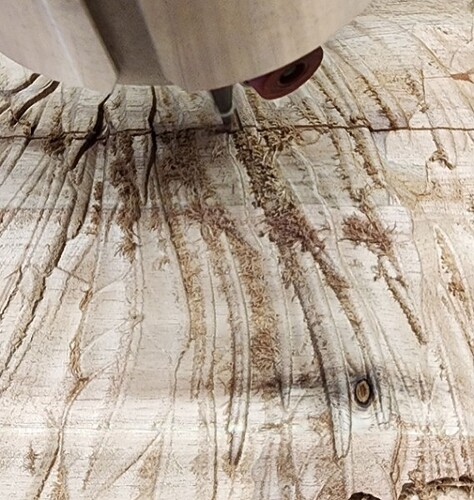 So generally on my finishing passes on the 3d models, I have little to no sanding to do relatively speaking.
However, on this finishing pass… these frayed edges are abundant. Sometimes with frayed edges I can use a fuzz brush and they just wipe away, this is not the case.
I'm not sure if they is my bit, the cut, or the wood itself.
Its Acacia, cutting at a feed rate of 2540 mm/min and with 7% stepover. The bit is a 1/32 TBN.
Any ideas? Just wondering… like I said, this is the first time this has occurred like this. The attached picture is AFTER fuzz brushing and cleaning up a bit.
Your input is most welcome!!!