I've been trying gSender 1.2.2 and I still have some issues. In the attached gcode file I always get an error 38 on line 140. The logic selected for handling tool changes doesn't matter. This file has worked fine before.
test.nc (2.6 KB)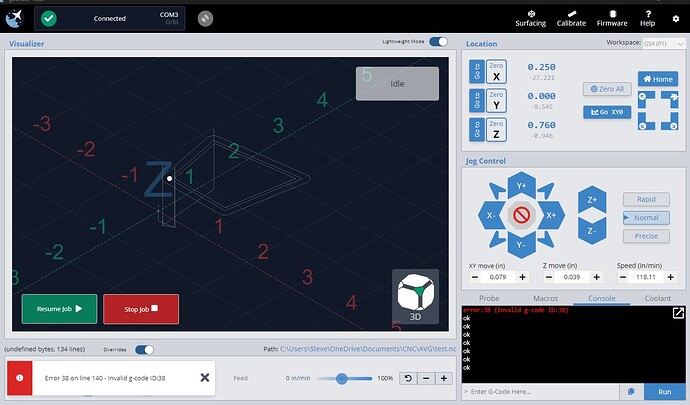 I have also had two occasions where gSender got completely lost while running the gcode file. The CNC machine would no longer run the gcode file but would just slowly move in one direction. I have not figured out how to reproduce that yet. I'll keep trying to get some more info on it.
Using gSender 1.2.2 on a Win 11 mini PC with a low-power J4125 processor.
Steve