Was doing a nameplate with two inch high walnut stock. Stock tipped over even though I had clamps and double sided tape, jammed the bit .250 60 v bit into the side. I had run the job on mdf to make sure the file worked, all was fine until it jammed the bit.
What I have done:
Replaced the bit.
Did a once over to make sure machine didn't get out of alignment, it had on the "Y" axis.
Restarted machine and installed the latest g code.
Doublechecked the file, created a new tool path.
Mounted a piece of scrap and same spacing result.
The machine started to loose spacing between letters after about the 3rd letter, then lost zero and started writing over previous letters it has just carved.
Another test failure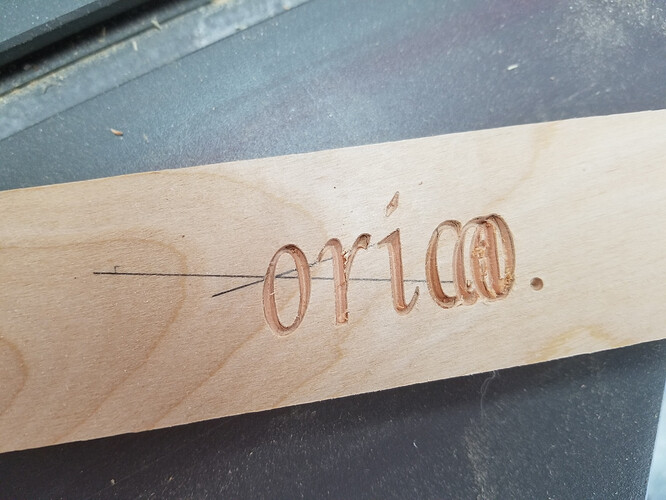 Trials from yesterday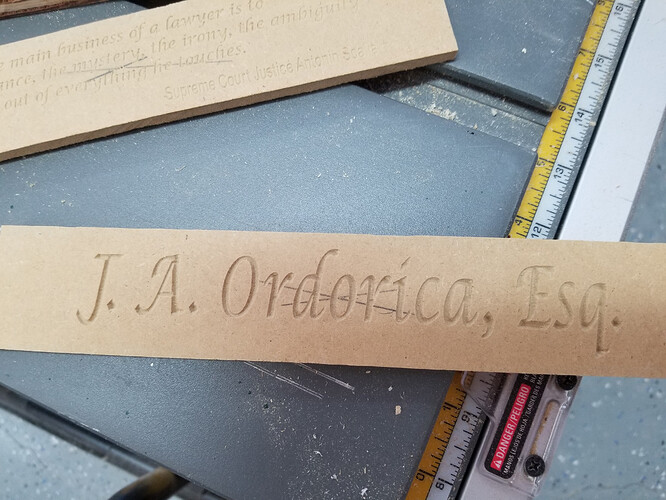 Any thoughts?