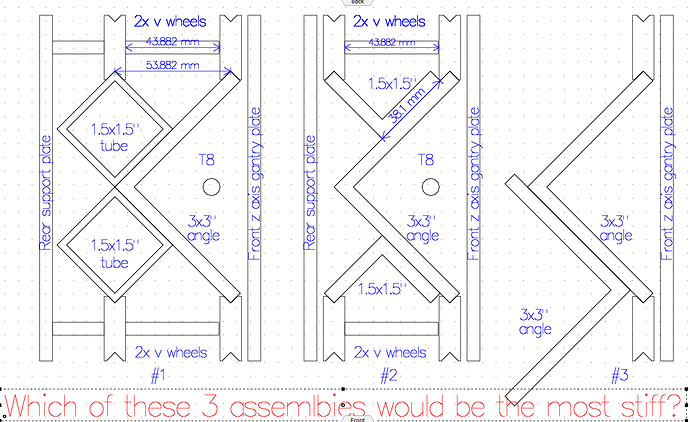 Thinking of making a 48" wide longmill. I have noticed that OpenBuilds uses an extra set of V wheels with a back plate to give more stiffness.
Are any of these designs using off the shelf aluminum profiles a good idea? I would use epoxy to glue the extrusions together then reinforce with bolts or rivets.
I think the standard longmill uses 6063 alloy. I would be using 6061 for the 3x3 angle and 1.5x1.5 square tube. the 1.5" angle would have to be 6063 since 6061 has a radius endge on the inside.