New project as a game for some children from 6 to 12 years of age. American walnut used to create a model in Carveco Maker that was 144 x 144mm square and 23mm in depth. Pattern was purchased from Etsy for £1.56 ($1.80). This image was supplied to me in many different file formats including; .eps, .svg, .pdf, .png and .dxf.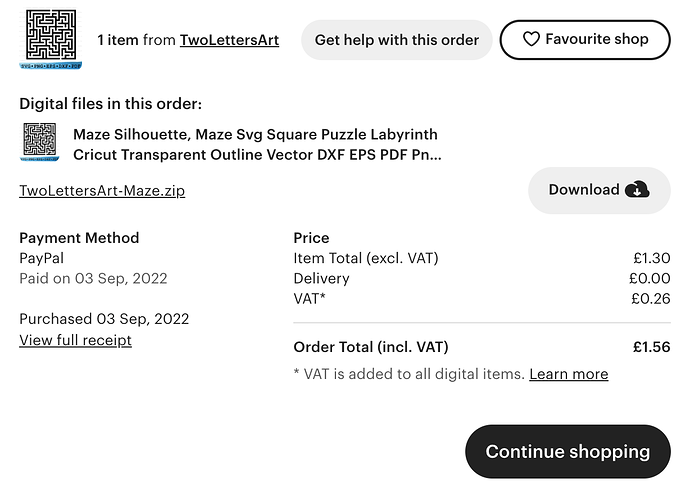 The toolpath was a single toolpath to carve on the outside of the file. A 3.175mm (1/8") cutter was used. It was a straight sided two flute uncoated carbide cutter, with a length of 28mm. The cutting speeds were 500mm per minute for the feed and 250mm per minuted for the plunge. Router speed was set at 10,000 RPM and the stepdown for the 5mm x 5mm channel was 0.5mm.
The completed model was sanded with a range of grits from 80 to 3000 and the final grit of 3000 was used to break every single edge so that the sharpness would nt hurt young children. Finally, the completed model was subject to a single coat of a non-toxic cutting board preparation. This was a creme of walnut oil and beeswax. The channels are awaiting some 304 grade stainless steel ball bearings. Looking at the corners, it is likely that 3mm will be the ideal size. I am awaiting a range from 1mm to 11mm in .5mm steps for each size.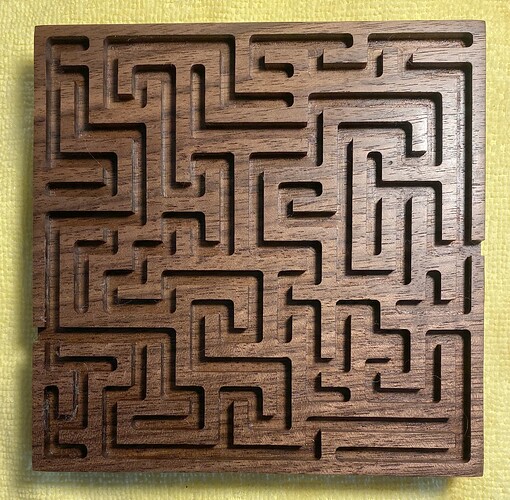 All comments welcome.