Today I try to make some job and I don't know what's happened but my cnc didn't do what it supposed to be.
I try to make some simple jig.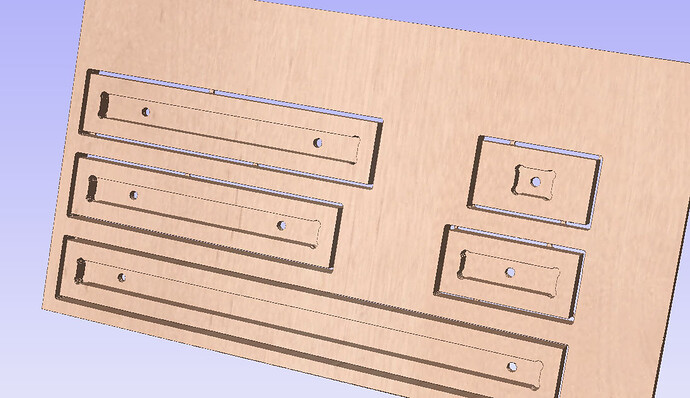 This is an old file that I already use without any issue, now I just change some holes size, recalculate toolpath and make new gcode.
Try with gSender. It drilled first hole bottom left, the Z didn't retract and Y go all the way up ( like 0.70'' depth cut…
I stop it. recheck my spec in vectric aspire. Everything looks good.
Take two, now with UGS. no issue until the last pocket pass. Z axis go down and cut like 1/4'' over (cut my wastetable).
Last one, I try a 60 degree V-Carve signature, I use a gcode file who I already use many many times perfectly. 0.05'' depth. with gSender = It start good for 3-4 seconds and after it start to go down randomly like 0.50'' depth and burn my V-Bits…
The simulation in my laptop supposed to be ok. the CNC didn't move like what I see in my laptop
Try with UGS = same issue. I didn't modify this gcode file it's the same file that I make some signature.
Seriously I need help before firing it…