Hi, I thought I would check to see if anyone has had this problem already before tearing down my machine to find a solution.
The machine is producing a stepped, layered progression on inclines on the contouring (finishing pass), that started recently.
Has anyone had this problem? Any suggestions on the source?
See images
Foreground carve is ok, background carve displays the problem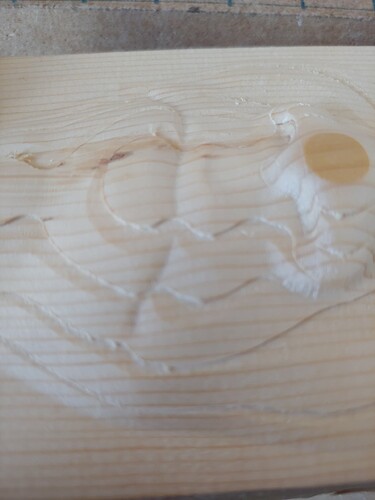 closeup of problem
I am using Kiri:Moto to produce the toolpaths, and running them through UGS platform.
Thanks in advance for your suggestions.