A friend of mine really wants me to make him a table and I don't know how. He's a US Army vet and was severely injured when his humvee hit an IED in Iraq. Below are two designs I have so far. Can I get some thoughts on them or ideas to improve them? Any and all help is appreciated.
The first one has 4 circle pockets around the main piece. I thinking about using them for some stainless steel spacers to hold up a second layer consisting of a sectional wooden ring and a glass top. Example of the second layer pictured below the first design. That glass top will be centered over the bottom layer which will have the carving.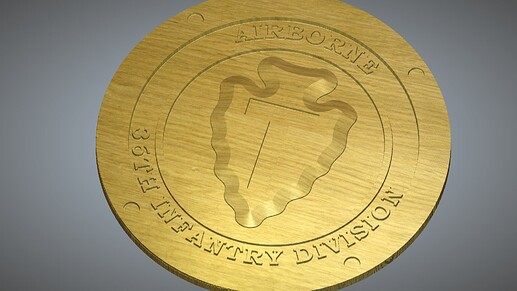 The second draft I have is to take away the 2 tiered tabletop and do it all on one piece with a lip above the carving for the glass top.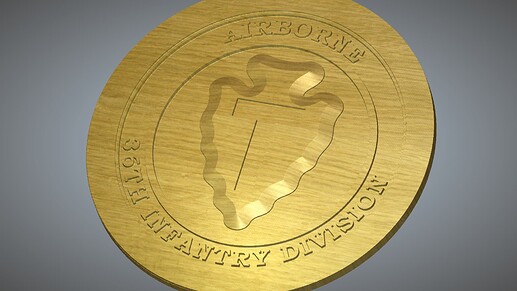 Measurements are still being tweaked but it will be around 24 inches
Thanks
Edit: in the simulations pics the material is 0.75"