Attempting to use version 1.2.2 or 1.3.4-Edge (gSender_1.2.2_amd64.deb or gSender-Edge-1.3.4-EDGE-x86_64.AppImage) on either Debian GNU/Linux 11 (bullseye) or Ubuntu 22.04.3 LTS and all seems fine until I attempt to open a SECOND GCODE file. At that time, a dialog box pops up near the top of the screen that says "gSender Edge "" is ready" and then all input is disabled in the App. I can quit gSender and restart, but that isn't very useful.
Version 1.1.7 works fine, but I'd rather take advantage of newer features. These newer 1.2.2 or 1.3.4 versions work fine on my Mac, but I'd rather use my shop Linux computer.
Not sure what I might be doing wrong. Happy to provide any additional info!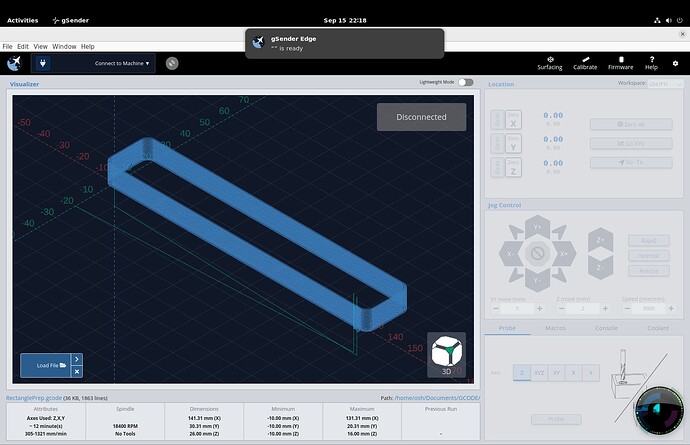 Thanks!