How are you guys mounting the electronics box? I built my table at the recommended 4'x4' and there's not enough room for it. Also not enough cable to put it anywhere else. And I don't see any convenient ways to mount the thing (screw holes, etc).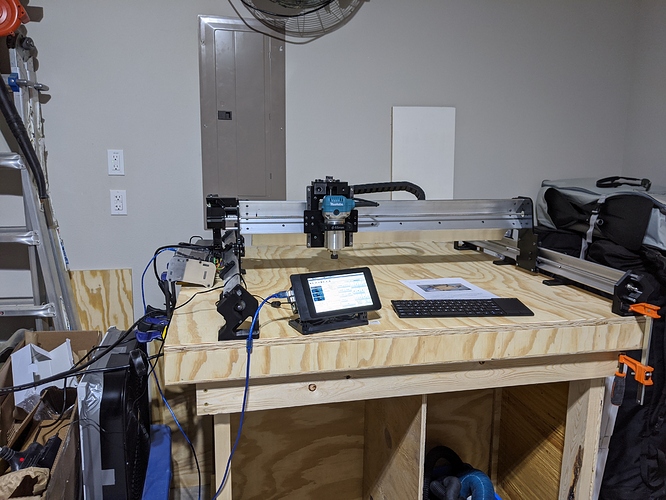 Everything's working great so far, though. Now I just need to make the waste board and make everything pretty.
I might give some feedback after I put some time on the machine, but one item I'd definitely recommend fixing ASAP is to include a longer cable for the Z motor, and correct the documentation about the size/location/mounting options of the electrical box. Its not a huge deal, but it is the only thing in the process so far that I felt was just unnecessary aggravation.