After surfacing with a regular 7/8" surfacing bit my spoilboard has a noticeable dip in the center. As seen in the photos when I add the reference lines with a V-Bit only the outer edges of the design actually cut into the board. My carves also cut out unevenly, cutting into the spoilboard towards the edges and not completely cutting all the way through the project as it gets closer to the center.
This is my second spoilboard since buying my Longmill and I've had the same issue with both. My previous setup was horizontal, so I don't think it's an issue with the machine being mounted vertically.I've also replaced my surfacing bit after my first spoilboard. Any help would be appreciated.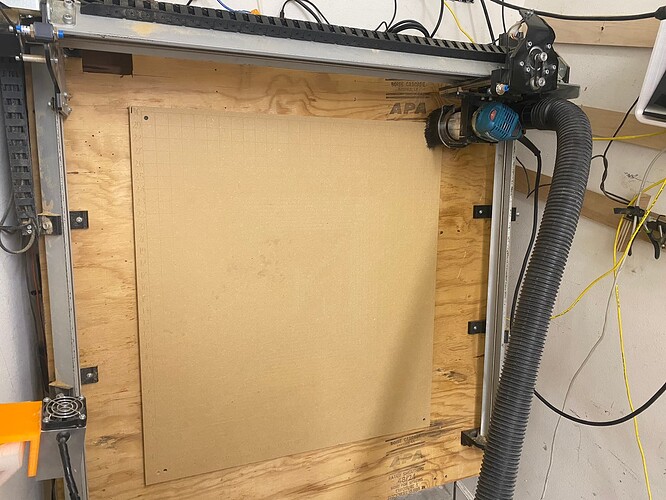 Edit: I can only post one photo as a new user. If you zoom in on the board you can see what I'm talking about, though.